B2B buying has changed more than ever before in history.
Market research firm Forrester recently declared that we have now entered the so-called "Digital Buying Committee Era".  Buyers are no longer just one or two well-known decision makers. They've become an entire buying group, often up to 30 people or more, making it increasingly difficult for marketing and sales teams to build consensus. In addition, many buying committees and job titles are unknown to marketers and sellers even at one's most important corporate clients.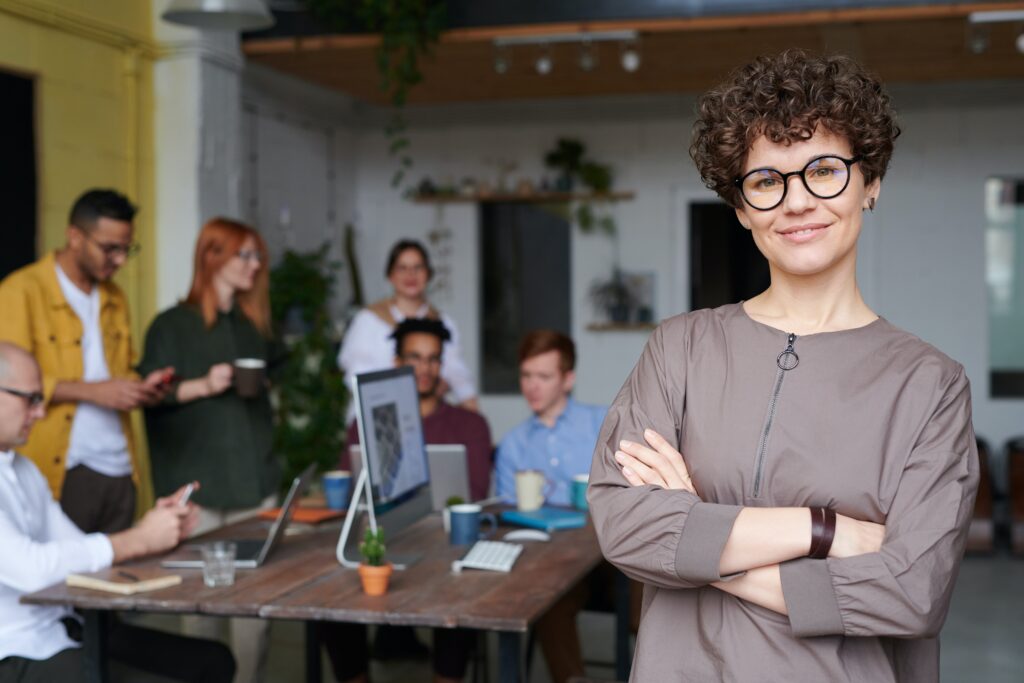 The "Spray & Pray" marketing tactic to generate leads no longer works in the "Era of the Digital Buying Committee". It can still work in smaller deals, known as transactional B2B sales with individual buyers, but it fails when trying to engage larger buying committees in larger deals with larger customers. In contrast, focusing your limited marketing and sales resources on processing a limited number of key customers will maximize your ROI. That's why the majority of today's B2B companies turn to Account Based Marketing (ABM).
The goal of ABM is not to get more filled out forms or leads from its website. The goal is to reach, engage and build consensus with the entire buy committee of your key customers. At the same time, we at Inzynk address additional challenges such as anonymous research, working from home, GDPR, selling through distributors, and decentralized decision-making.
Now, you may be asking yourself where exactly your buying committees at your key customers spend their time online? And above all; how can your ads reach out to these committees to allow your business to sell more and grow?
Linkedin is a promising channel for B2B marketers. According to the Linkedin Marketing Solutions blog, the company's social network has grown to over 660 million members and it has become the most widely used social media platform among Fortune 500 companies.
In addition to IP-driven advertising, email and direct mail, many have  used Linkedin Marketing Solutions as an ABM channel in recent years. However, based on our experience, there are 3 important pitfalls to avoid:
1- Targeting too many customers/companies
Most B2B marketers have spent the last 5-10 years maximizing leads by forms on the homepage from all sorts of potential customers. Despite a recent shift to more focused ABM strategies, it's no surprise that many marketers are tempted to revert to old lead-generating tactics and statistics when launching a new marketing channel or testing a new marketing strategy.
B2B marketers shouldn't just follow random accounts that engaged or filled out forms. Experienced B2B marketers have learned the hard way that 99% of these types of leads never convert to business, and therefore are not interesting to the sales team. 
Understanding which key accounts will represent the greatest return on your marketing and sales investment is the first step in a successful ABM targeting strategy. Our most successful clients start with just 100 of their largest accounts and prioritize based on website engagement and activity. Their goal is to increase key account revenue by building awareness and engagement in the buying group around their new strategic solutions.
The Linkedin Campaign Manager tool is truly designed for prospecting and lead generation. It encourages B2B marketers to spend more and more on broad an audience that engages or converts, rather than going deep on key customers. The reason is that the majority of linkedin members don't even log in every day, but spend more daily time researching in their email inbox, at publishers, or on providers' websites. Therefore, to see clicks and leads from your campaigns, Linkedin encourages you to throw out a wide net, and thus bet on quantity instead of quality.
For ABM, Linkedin recommends selecting at least 1,000 target companies or key customers. But this isn't really a focused ABM approach and the cost of engaging entire buying groups in so many accounts with an omnichannel strategy would surpass most marketing budgets.
2- Promoting product rather than commercial insight
For LinkedIn-sponsored content, text, and dynamic advertising, product content or even thought leadership comes high on the list. However, by trying our hand at it, we've found that insight-driven ads work best. It's about challenging your goals for companies/key customers to really start thinking differently about their business. CEB/Gartner calls this approach "Challenger Marketing." It's about raising concerns and helping your target companies/key customers understand something new about their business that they didn't already know. This requires existing products or solutions to be marketed in a new way to explain the problem and disadvantage of not acting, rather than trying to just sell your solution in ads.
Linkedin Sponsored Messaging or InMail is useful for reaching out to known titles or roles within your target companies/key customers in a personalized way when they are on LinkedIn. However, compared to email marketing, it takes longer to deliver InMail messages because most audiences don't use Linkedin on a daily basis. Thus, that approach is not specifically suited to "time-sensitive" messages; as invitations to live webinars. As with email marketing, the sender's profile and the subject line of the message are  the main success factors; both must be relevant and credible. We've found that the campaign format for an ad message works better than the campaign format for an ad conversation with a short informal and commercial message and a single call-to-action.
3- Underestimating the resources and discipline required
Not all companies are prepared to expand their marketing team to manage their ABM programs.This leads to many promising ventures dying out far too soon. And it will then be easier to blame the ABM venture, rather than the few who cared about it.
While it's relatively easy to set budgets and control spending limits, Linkedin Campaign Manager isn't an automated "set up and forget" ad platform at all. To be effective year-round, the system needs constant feeding with audience tests, content tests, A/B tests for ads, and bidding tests. This workload becomes a relatively large addition to the day-to-day marketing work of the marketing team.
The limitations of the Campaign Manager interface make scaling ABM a challenge even for the most experienced digital marketers. For example, analysis of engagement at company levels is limited to 25 records and there is no detailed feature to analyze and report company engagement activity on other dimensions such as geography. To solve this, you need to use an ABM analyzer linked to their APIs.
Linkedin Marketing Solutions for ABM is a full-time job for a marketing manager and requires coordination with sales and marketing teams. As in professional sports or ballet, it works only with regular training, accuracy and discipline.
In summary, Linkedin can reach a part of the buying committee all the time, it can reach the entire buy committee part of the time, but it can't reach the entire buying committee all the time.
If you can avoid the pitfalls, Linkedin Marketing is a great addition to your Account Based Marketing program. However, no single marketing channel is ever enough to effectively engage your target companies/key customers in today's media fragmented world. For the best marketing ROI, our clients find that an Omnichannel ABM approach works best including IP advertising, email marketing, direct mail, and Linkedin. But no matter how you reach them or where you reach them, it's always important to be personal and relevant.